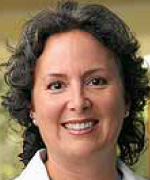 Dr. Levine is a board certified urologist who has been with El Camino Urology group since 1991. Her practice encompasses all aspects of urology, treating men, women and children. Dr. Levine has particular expertise in treating patients with voiding dysfunction, neurogenic voiding and incontinence.
She completed her urologic residency at The Hospital of the University of Pennsylvania (HUP) in Philadelphia under the auspices of Dr. Alan Wein, a world-renowned specialist in bladder dysfunction. Dr. Levine graduated with honors from Stanford University, and the medical school of Washington University in St. Louis.
In addition to managing a busy urology practice, Dr. Levine has served in several important leadership roles at El Camino Hospital, most notably as Chief of Surgery in 1998-1999 and Chief of the Medical Staff in 2004-2005. She is currently the Chair of the Medical Staff Peer Review Committee at El Camino Hospital, reflecting her commitment to providing and maintaining the highest quality of patient care. Dr. Levine was part of a rare father/daughter urology practice, working alongside Dr. Leonard Levine prior to his recent retirement.
Education
Undergraduate:
Stanford University, Palo, Alto, California
Medical School:
Washington University , St. Louis, Missouri
Residency:
Urology, The Hospital of the University of Pennsylvania (HUP), Philadelphia, Pennsylvania
Certification
Board Certified:
Fellow, American College of Surgeons
Memberships
American Urological Association (AUA)
American Medical Association (AMA)
Society of Women In Urology (SWIU)
California Medical Association (CMA)
Santa Clara County Medical Association (SCCMA)
Society of Women Surgeons (SWS)
Special Interests
Voiding dysfunction, neurogenic voiding and incontinence
Please see my website for more information